OLIVER TRAVEL TRAILERS
SETTING A NEW STANDARD IN HIGH-QUALITY FIBERGLASS CAMPERS
2020 TRAVEL TRAILERS

We are now booking late Spring and Early Summer delivery dates for 2020 model production slots. Contact Us to reserve your production start date today!

If you are interested in purchasing an Oliver sooner, click here to see our Inventory Units.

BUILT FOR LIFE CAMPING TRAILERS
When the Oliver family first began producing high-quality fiberglass campers in 2007, the goal was to build the best superior quality camper trailer on the market. With that goal in mind, we have engineered our unique double-shelled fiberglass and composite hull to last a lifetime.

Our design and specifications provide superior insulation, durability, strength, and ease of maintenance. Our campers are built to last a lifetime and then some. That is why we call it the LEGACY ELITE, because it can be passed down to the next generation.

You can search high and low and you will quickly find that the Oliver is one of a kind.
See An Ollie in Georgia, Florida and Alabama
On Tour March 19-25, 2020
READ MORE
BUILT-TO-ORDER DIRECT FROM OUR FACTORY OUTLET
Double-hulled Fiberglass Shell (Limited Lifetime Warranty) Features Radiant Barrier Bubble Insulation, Tanks, Plumbing, Ducts And Mechanical Systems Enclosed between the fiberglass shells
Designed For Easy Towing Our Custom Built Chassis Features An Aluminum Frame & Steps (5-Year Limited Warranty), Galvanized-Dipped Steel Subassembly Equipped With Zinc Anodes To Help Resist Corrosion, 16" Aluminum Wheels on Premium Light Truck Tires (Full Size Spare with Aluminum Rim), Dexter Axles & Dexter EZ-Flex Rubber Equalization System (Elite II Models), Leaf Springs and Monroe Gas Shocks
Base Models Are Loaded with Standard Features Including Dometic A/C, Furnace, Awning, Three Powered Stabilization Jacks, Stainless Steel Microwave, Flush Mount Dual Burner LP Stove, Norcold Fridge, Jensen Entertainment System and More
Style & Personalize Your Ollie from a Variety Of Flooring, Upholstery, Awning Colors And Graphics Options
Tons of Upgrades and Add-Ons Available including Solar Packages, AGM Batteries, Inverter, Truma On-Demand Water Heater, Composting Toilet, Powered Awning, Anti-Sway Weight Distribution Hitch and More
BUILT FOR ADVENTURE
You've worked hard all your life. You didn't get where you are by taking shortcuts. You demand the best. At Oliver, we are no different. The 2020 Oliver Campers are the latest in a proud tradition of high quality handcrafted fiberglass products made by the Oliver family. We feature high quality, low maintenance, easy setup and superior towing ability in our trailers. You may compare us to other RV competitors and you'll quickly see our travel trailers' superior quality, ease of use and features put it in a class all by itself!
THE OLIVER DIFFERENCE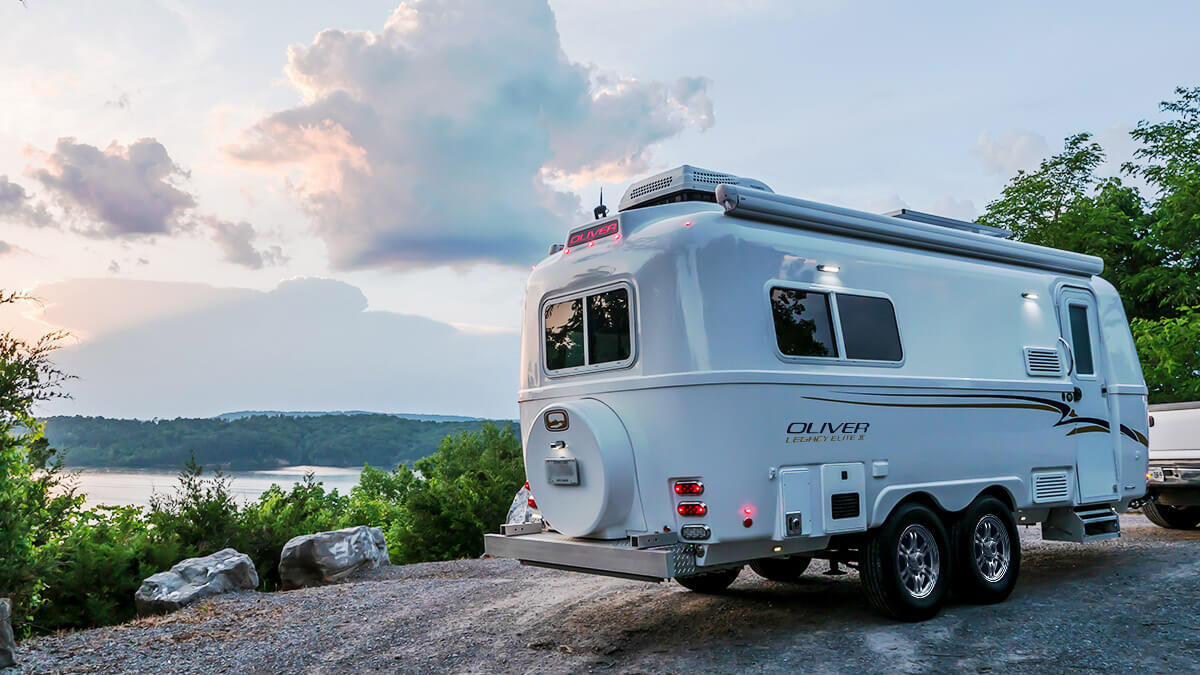 LATEST VIDEOS
PETE'S TESTIMONIAL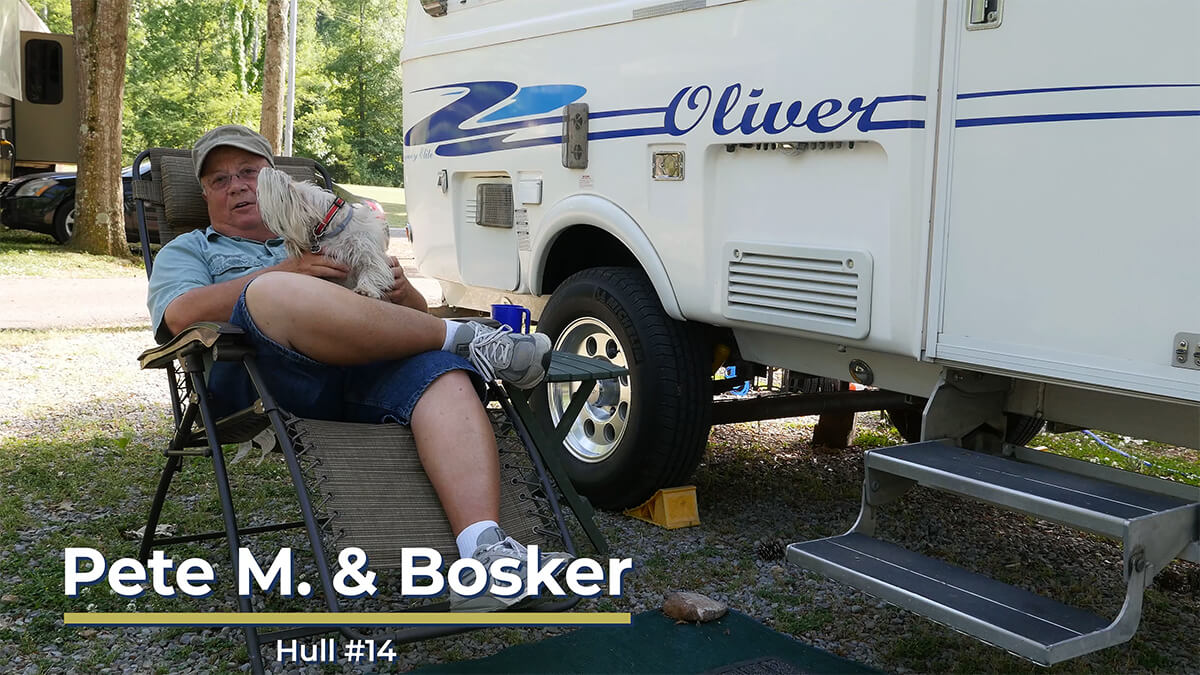 Meet the Wonder Egg
"When I was approaching my retirement, I was looking for my escape and I was looking all over the internet for a robust last forever trailer and I was finding other fiberglass creators and it was on one of the other forums that they said Hey there is this new guy on the block it's this company called Oliver."


Watch the full interview by clicking the button below:
WATCH VIDEO
BUILT FOR FREEDOM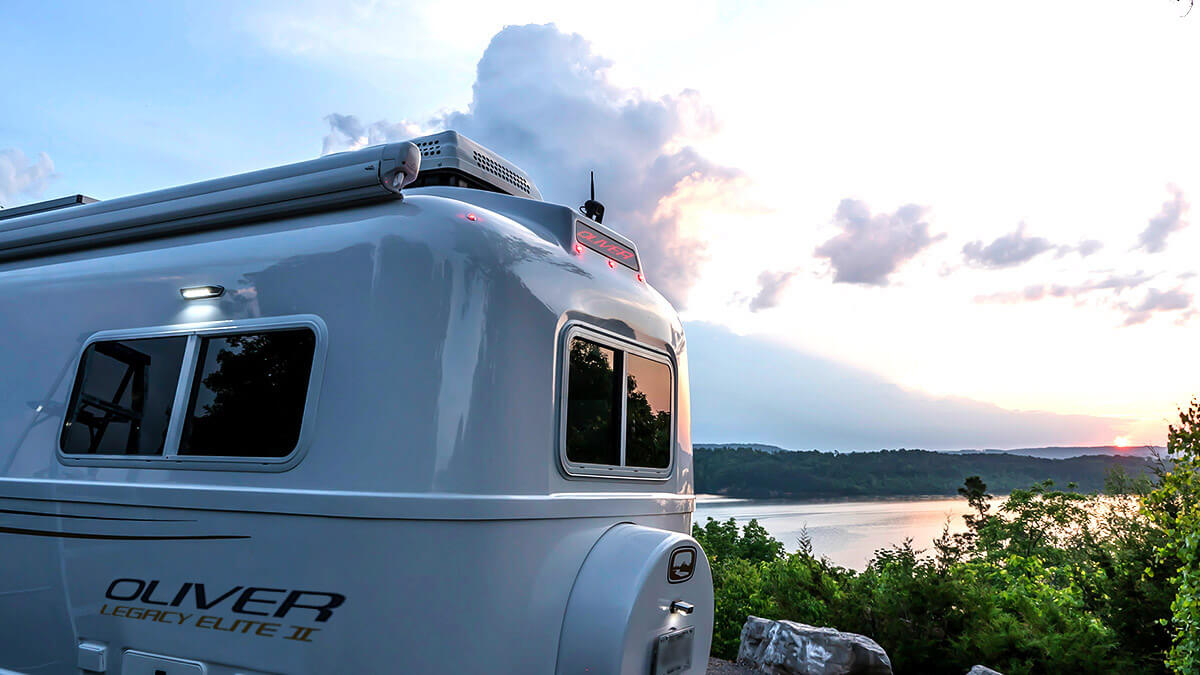 Limitations are the Past
We know the dedication and challenges you have conquered in life and your work to have the opportunity to explore the freedoms you've earned. At Oliver, we build the best RVs on the market so that you can explore the open road and do it in all four seasons. Our campers have easy to tow capabilities, multiple floor plans to choose from, and beautiful modern interior and exterior.

Watch the full video by clicking the button below:
WATCH VIDEO
OLIVER REVIEWS
See what owners are saying about their Oliver!
My husband and I are still impressed with the quality of our new travel trailer and the excellent service we received from first contact through pick-up and beyond. This is a top-notch company with a superior product. We could not be happier.

If you're serious about getting a trailer, you need to take the Oliver Plant Tour. Seriously, long before my tour was over, I was convinced that these Oliver's are worth every penny and I'm grateful that they spent the years it must have taken to come up with such a high-quality camping trailer.

My husband and I picked up our new Oliver Elite Trailer on Tuesday and the gals in the office were so accommodating and friendly! The service people also were very knowledgeable and they made sure everything was perfect before we left! We love our trailer and how well insulated it is too unlike a lot of others we have used 👍🏽👍🏽👍🏽.

My husband and I recently attended an Oliver Rally and met several owners and toured their trailers. We also toured the Oliver plant and spoke to staff and Oliver's family members. We were very impressed with the quality of their product & the friendliness of the staff. They maintain high standards and produce a beautiful, high-quality product.
SEE MORE REVIEWS